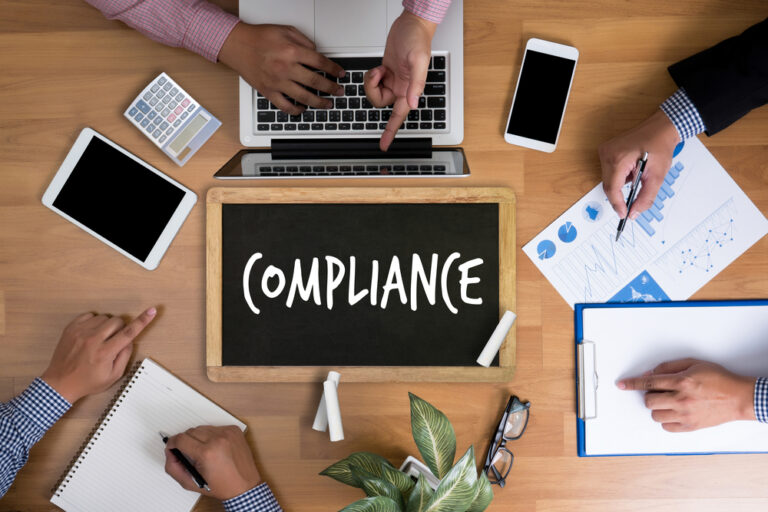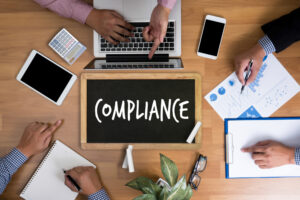 Diversity is an important consideration for every business, and it's become even more critical in recent times due to the increasing need for workplace fairness. As an employer, you are legally obligated to ensure that your workplace is free from discrimination. One way of meeting this responsibility is through compliance with the rules of the Office of Federal Contract Compliance Programs (OFCCP). It can be difficult to keep up with all these requirements without getting overwhelmed. But this blog offers tips to help you maintain focus when striving for diversity and OFCCP compliance in your organization. Read on to find out how
Why is Focus on Diversity and OFCCP compliance important as an employer?
Focus on Diversity and Office of Federal Contract Compliance Programs compliance is important because it ensures that organizations promote a diverse and inclusive workplace. It also ensures that employers provide equal employment opportunities to all individuals regardless of race, gender, religion, or other protected characteristics. This helps foster an environment where everyone's unique abilities are welcomed, valued, and respected.
Compliance with OFCCP Job posting services also helps eliminate discriminatory workplace practices and ensures that all employees receive equal pay and benefits. Additionally, compliance with OFCCP helps employers maintain a competitive edge in an increasingly diverse global workforce. This gives them access to a larger talent pool of qualified manual OFCCP compliance job postings who bring new perspectives and skills into the workplace.
Tips to Maintain Your Focus on Diversity and Office of Federal Contract Compliance Programs (OFCCP) compliance as an Employer
As an employer, it is important to maintain your focus on diversity and OFCCP compliance. Here are a few tips to help you achieve this goal:
1. Create a Diversity & Inclusion Policy
A comprehensive policy lays out your organization's goals, values, and approach when it comes to maintaining diversity in the workplace. The policy should incorporate strategies to foster diverse recruitment, hiring, and promotion practices.
2. Monitor Your Compliance
Before successfully implementing diversity in your workplace, you must first understand how OFCCP compliance applies to your organization. This means keeping track of relevant regulations and auditing your own operations against OFCCP job posting standards.
3. Encourage Diversity in Recruitment Practices
When hiring, ensure that you have a diverse pool of potential candidates from which to choose. Reach out to underrepresented communities, encourage applications from various backgrounds, and be sure to ask questions that don't discriminate on the basis of gender, race, or other protected class.
4. Engage with Diverse Communities
Another best way to ensure your workplace is diverse is to engage with the communities you plan to hire from actively. Participate in job fairs, sponsor events and organizations that promote diversity, and build relationships with potential candidates.
5. Foster an Inclusive Culture
Once hired, it's important to ensure all employees feel welcomed, respected, and included. Proactively seek feedback from diverse perspectives and encourage open dialogue in the workplace. Additionally, review your company's policies to ensure they include people of all backgrounds.
6. Track Your Progress
Track your progress when it comes to diversity and OFCCP compliance job postings. This means ensuring you're keeping accurate records of hires, promotions, and terminations within each protected class. Regularly review this data and use it to assess whether your organization is successfully achieving its diversity goals.
7. Train Your Staff
Lastly, Educate your staff on the importance of diversity and OFCCP compliance. Regular training sessions should cover workplace conduct, harassment & discrimination, interviewing practices, and relevant employment laws.
Conclusion
Maintaining a diverse and compliant workplace requires ongoing vigilance and effort from employers, but the rewards are immeasurable. Not only do diverse workplaces benefit employees with different perspectives, backgrounds, and skills, but they also help organizations remain competitive in their respective markets. Additionally, employers can be preemptive in preventing potential compliance issues with OFCCP regulations. This leads to greater success for everyone involved – the employer, its employees, and customers alike.
Redwood Technology Solutions specialize in a wide range of recruitment process outsourcing services. These include manual job postings, OFCCP Compliance Job Posting, for Federal Compliance, High Volume Craigslist Job Posting, Recruitment Media Buying, and general Business Process Outsourcing. Our team has over 16 years of experience in the staffing, talent acquisition, and recruitment industry. Get in touch today – our team is ready to help customize a solution specific to your company's needs.