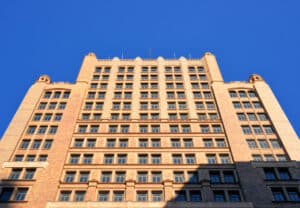 What is OFCCP?
Does your company have access to federal government contracts or does it wish to partner with the government as a federal contractor? Are you aware of (OFCCP), its mission, the guidelines it has established, and the requirements you need to meet? If your answer is no to any of these questions, don't worry, we've got you covered. Acquainting yourself with the ins and outs of the OFCCP should be your number one priority if you really want that federal project. You don't want to acquire a massive federal contract only to discover afterward, that you're not compliant with the guidelines.
These guidelines are laid down by the Office of Federal Contract Compliance Programs, a government body operating under the U.S. Department of Labor. The agency came into force to uphold the fundamentals that ensure that all employment opportunities generated by the federal government must be available to every citizen. If any organization is found guilty of discriminating against applicants, they are liable to be penalized. Fines can range from a few thousand dollars to a few million dollars, and the defaulting company has to pay within 30 days. This not only lands a blow financially to the company but might also cause the company to lose professional credibility. In today's world and age, representation is very important. Below are a few things you need to keep in mind for ensuring compliance with OFCCP when posting jobs manually.
OFCCP Guidelines You Need To Follow
The objective of the OFCCP is to make sure the companies that undertake contracts with the federal government don't disfavor a potential employee on the basis of race, gender, sexuality, or disability. Chances are, that your company might already be an equal opportunity employer. But the agency's purpose to "promote diversity, protect workers and enforce the law" creates several detailed regulations. Here we have summarized them as follows:
Executive Order 11246: Federal contractors cannot disfavor any person on the basis of religion, race, gender, or nationality. The Executive Order also instructs federal contractors to take effective action to make sure that equal employment opportunities exist in all aspects of the hiring process.
Section 503 of the Rehabilitation Act: Federal contractors must take appropriate measures to employ and for qualified applicants with disabilities.
Vietnam Era Veterans' Readjustment Assistance Act of 1974: Federal contractors shall take effective measures to employ and promote the regular employment of qualified veterans, who were on active duty during a war.
Americans with Disabilities Act of 1990 (ADA): This act prohibits government (and private) contractors from disfavoring qualified individuals with disabilities with respect to recruitment, dismissal, promotion, and other incentives during employment.
Conclusion
OFCCP makes sure that any organization that collaborates with the federal government on any federal projects is an equal opportunity employer. The OFCCP imposes these guidelines by overlooking that federal contractors' hiring is compliant with their guidelines, conducting audits, and probing into complaints. These are a few pointers you should keep in mind while hiring for federal government contracts to avoid incurring a financial and professional loss.
Redwood Technology Solutions specialize in a wide range of recruitment process outsourcing services. These include manual job postings, OFCCP Compliance Job Posting, for Federal Compliance, High Volume Craigslist Job Posting, Recruitment Media Buying, and general Business Process Outsourcing. Our team has over 16 years of experience in the staffing, talent acquisition, and recruitment industry. Get in touch today – our team is ready to help customize a solution specific to your company's needs.