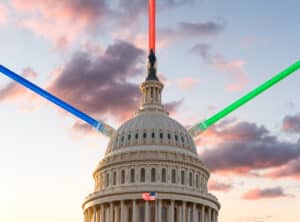 Introduction
Any business can benefit a lot from a federal government contract. Not only will it be extremely profitable, but it will also make you stand out amongst your peers. Besides that, you can also have the satisfaction of your product being used and endorsed by your local or national government. If you are a new upcoming business, a federal contract can really put you on the map. But before being a federal contractor, there are certain regulations all businesses must meet. These guidelines are laid down by the Office of Federal Contract Compliance Programs, an agency working directly under the US Department of Labor. OFCCP prohibits businesses wanting to be federal contractors from using discriminatory employment methods and policies.
The Importance Of OFCCP Compliance
The OFCCP randomly picks a few contractors for evaluation every year, to check if they follow OFCCP compliance. Through its auditing process, the OFCCP inspects to ensure that the chosen contractors are following the affirmative action program. AAP includes preparation of regular plans, maintenance of plan compliance with guidelines, collection of necessary data, and analysis of collected data on a yearly basis. During an OFCCP audit, the agency also evaluates if a business has been guilty of any discriminatory practices, with respect to recruitment, termination, or promotion. The OFCCP inspects comprehensive employer records and employee statements enclosed within the affirmative action plan. The agency also encourages and investigates complaints from employees and job applicants of chosen federal contractors. If they think that the company has disfavored them in any way, or failed to engage in appropriate employment practices as required, they are advised to report this to the OFCCP.
If an OFCCP compliance audit discovers proof of discrimination, the agency levies a penalty on the business owner at fault to reimburse employees and job applicants. The agency also requires that companies establish free and fair for all hiring goals as part of their core objective in the field of recruitment. Although not very frequent, the OFCCP can also restrict non-compliant contractors from present or future government contracting jobs. The OFCCP claimed $35.6 million in the year 2020 and close to $116 million between October 2016 and September 2020, the most recovered during any four-year period since the agency's inception. The OFCCP has also released a number of reforms and continues to work towards building a healthy environment for employees and job applicants.
Conclusion
To make sure that federal contractors are abiding by legal guidelines, the OFCCP conducts compliance audits that monitor all aspects of the employment process – hiring, firing, promoting, transferring, laying off, and compensating. The procedure is intricate and so are the guidelines set forth by OFCCP to prevent bias, and promote uniform employment opportunities for all. So, the agency also provides resources and materials to aid employers to follow the guidelines. Any business found guilty of discrimination in its employment practices is penalized. This is how OFCCP promotes fair employment opportunities, acting as a beacon against discrimination.
Redwood Technology Solutions specialize in a wide range of recruitment process outsourcing services. These include manual job postings, OFCCP Compliance Job Posting, for Federal Compliance, High Volume Craigslist Job Posting, Recruitment Media Buying, and general Business Process Outsourcing. Our team has over 16 years of experience in the staffing, talent acquisition, and recruitment industry. Get in touch today – our team is ready to help customize a solution specific to your company's needs.